The Annual Graveside Toasts
Each year in February, the members of the Blondin Memorial Trust meet at Blondin's Grave in Kensal Green Cemetery to honour his memory with a Toast. All who are interested are cordially invited to attend. Details of Kensal Green Cemetery and the date chosen for the Toast are always shown on the Welcome Page of this website.
The Toast Ceremony 2019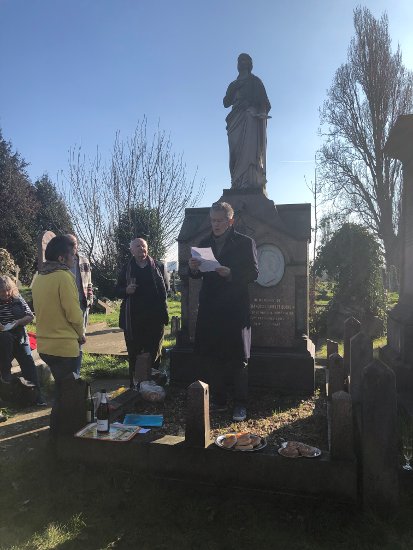 Hugo Williams reading Walter de la Marre's
poem about Blondin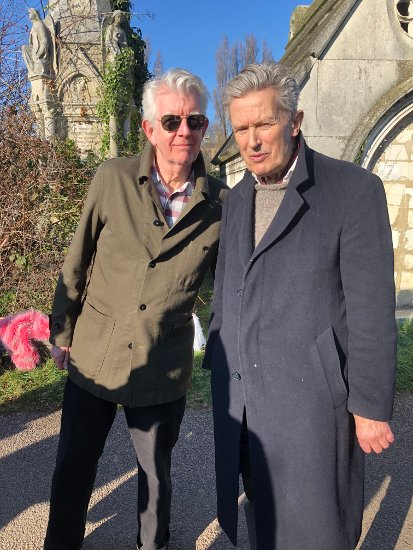 Nick Lowe and Hugo, two regular toast attendees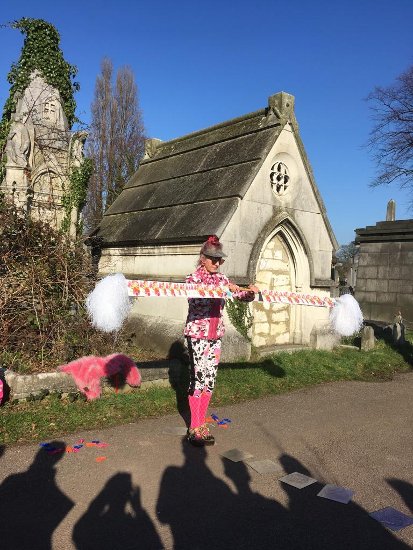 "Falling": Silvia Ziranek's performance in homage to Blondin
and Christopher Robinson, who left us recently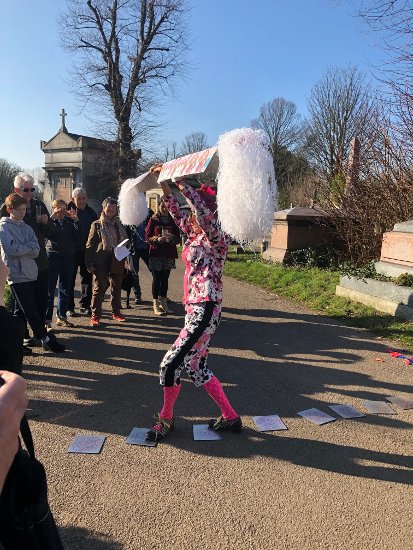 "Falling"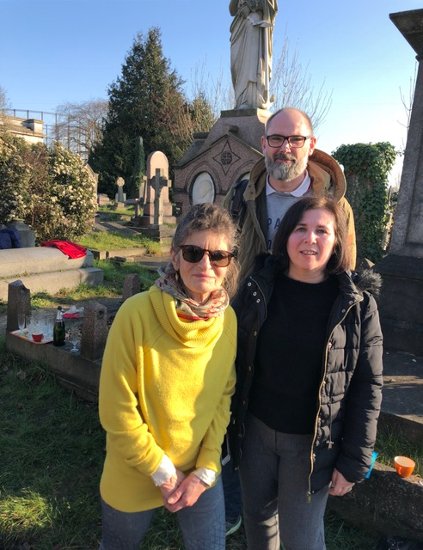 The Blondin Memorial Trust's Secretary with Blondin's French
descendant Myriam Kostis and partner Bertrand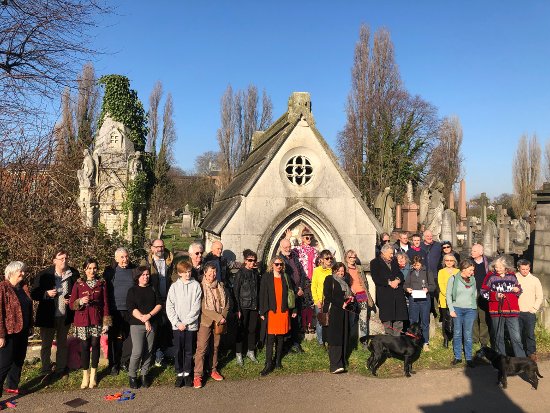 The attendance on a sunny day
The Toast Ceremony 2018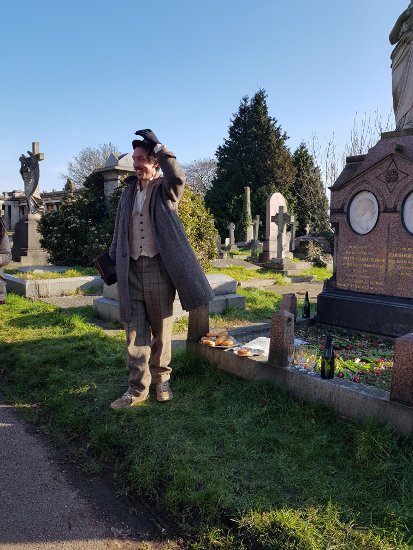 Chris Bulzini, one of the Bulzinis, highwire walkers
who recreate Blondin's exploits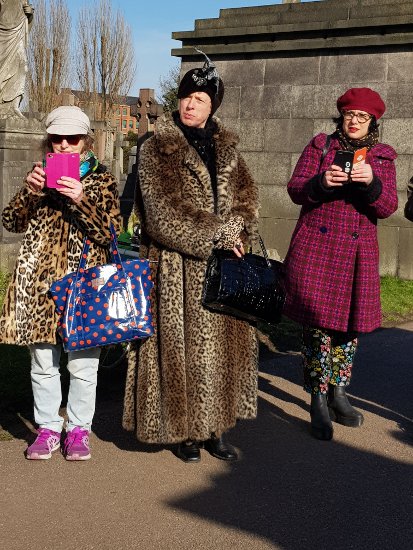 Thierry Alexandre & company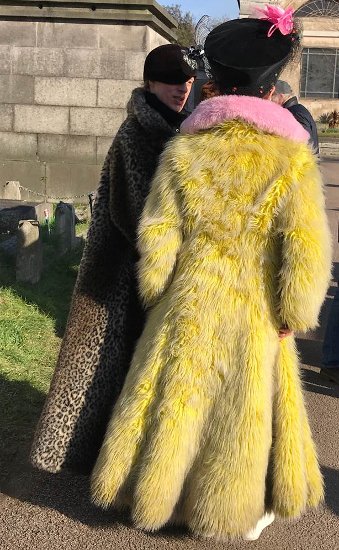 Attending the toast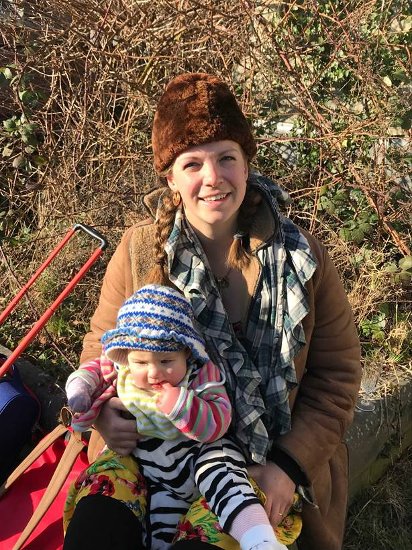 Phoebe and Nephele, Bulzini family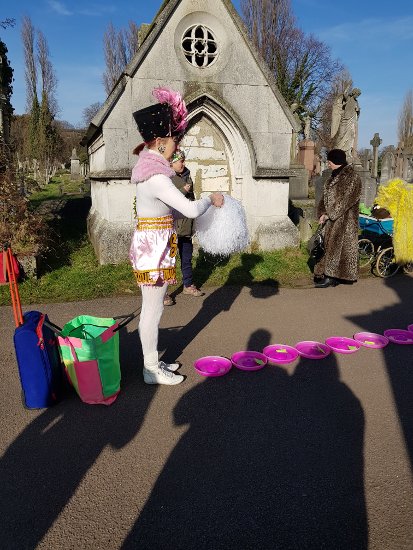 Silvia performing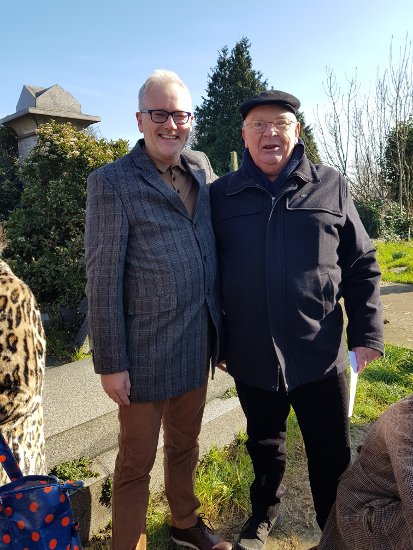 Stephen Scarborough and Jean-Louis Brenac, both
descendants of Blondin through his American wife and his
French wife, respectively. Blondin left his first wife to travel
to the USA and Niagara Falls.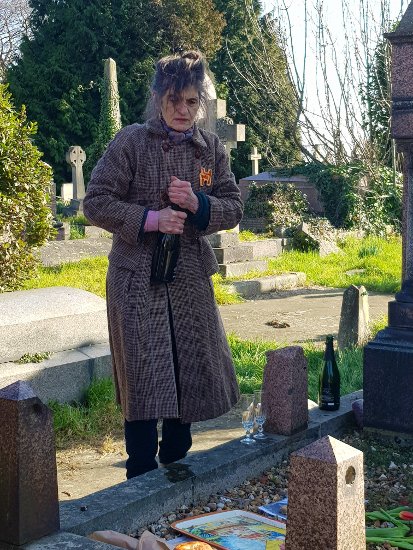 The secretary opens champagne
The Toast Ceremony 2017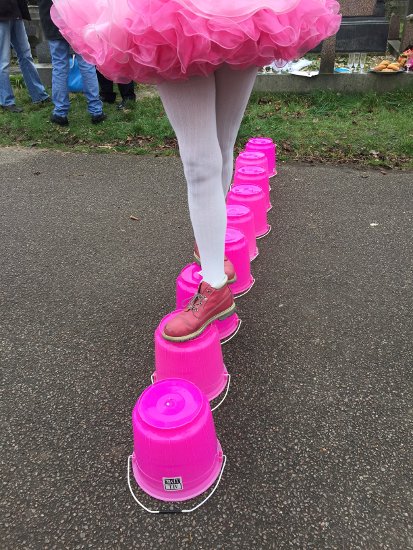 Silvia Ziranek performs "On balance"
Photo: Alma Tischler Wood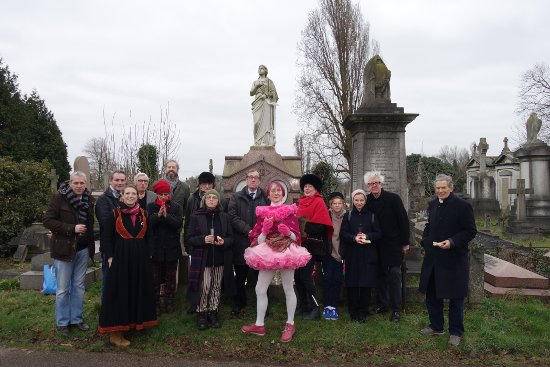 From left to right: Panos, Matthias Spiess, tightrope walker Phoebe Babette Bullzini, John Wood, Hermine Demoriane (secretary, Blondin Memorial Trust), Jeremy O'Sullivan, Walter Oskar, Alma Tischler Wood, Christopher Stone (chairman, Blondin Memorial Trust), Silvia Ziranek, Betsy de Lotbinière, Roy Lowe, Peta Waddington, Nick Lowe, Hugo Williams.

Photo: Henri Vivian-Neal, Friends of Kensal Green Cemetery
Hugo Williams recites the poem "Blondin" by Walter de la Mare
The Toast Ceremony 2016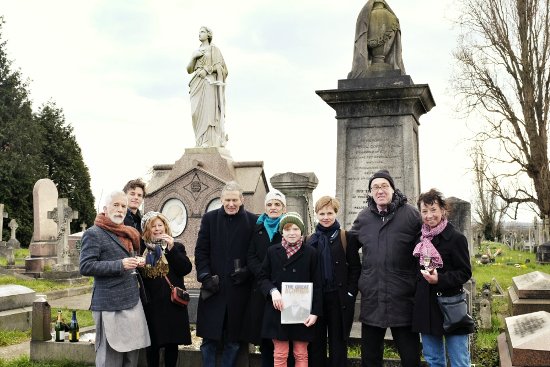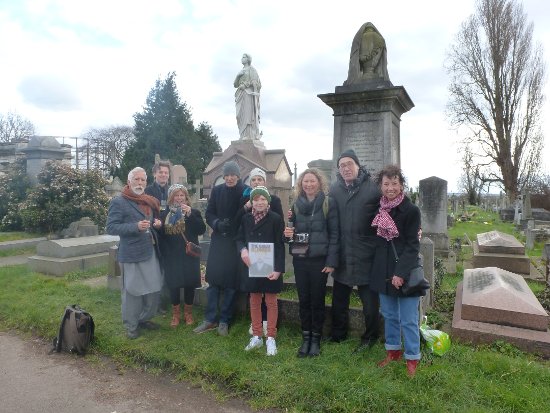 Click on the image below to view the report on Blondin written by Roy Lowe (pictured above).
The Toast Ceremony 2013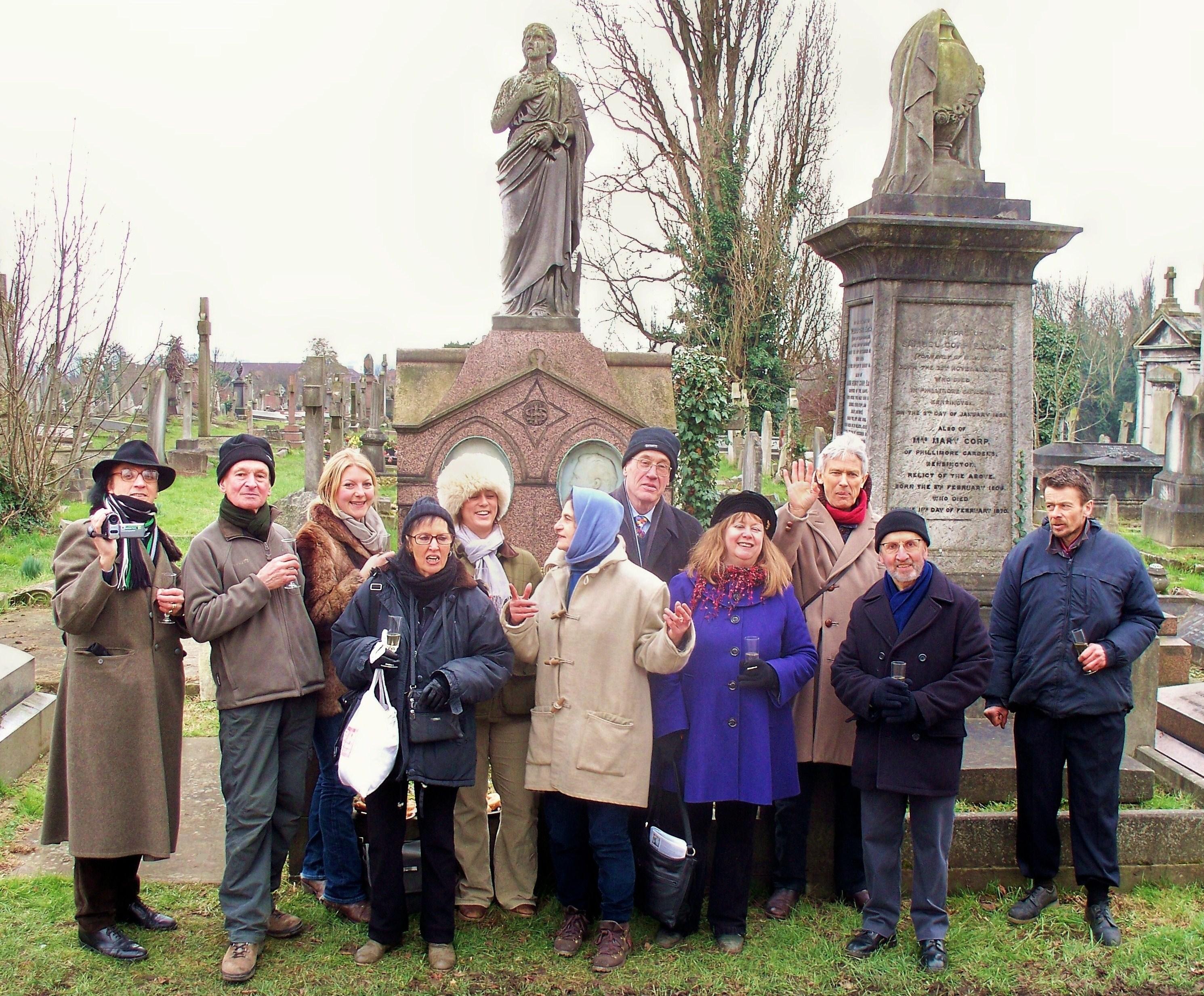 The Toast Ceremony 2010
2010 photographs reproduced with the kind permission of Adnan Al-Sayegh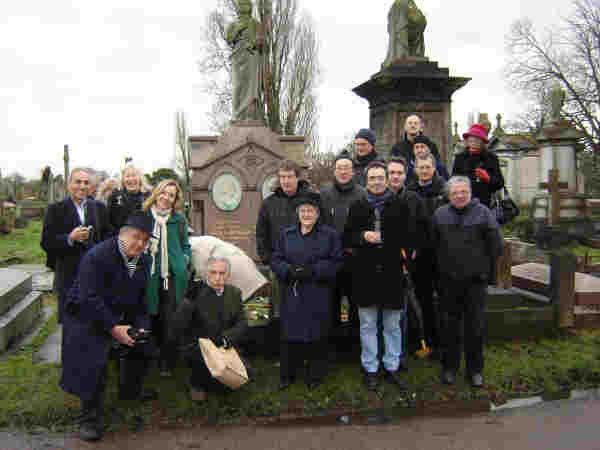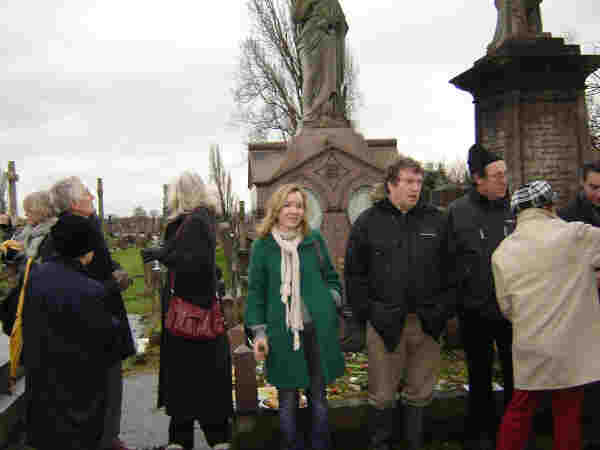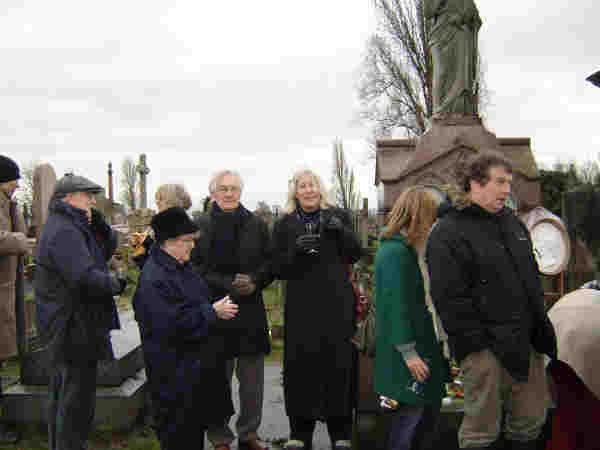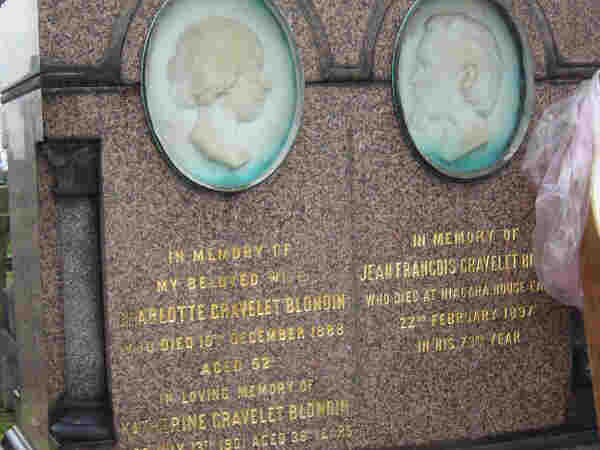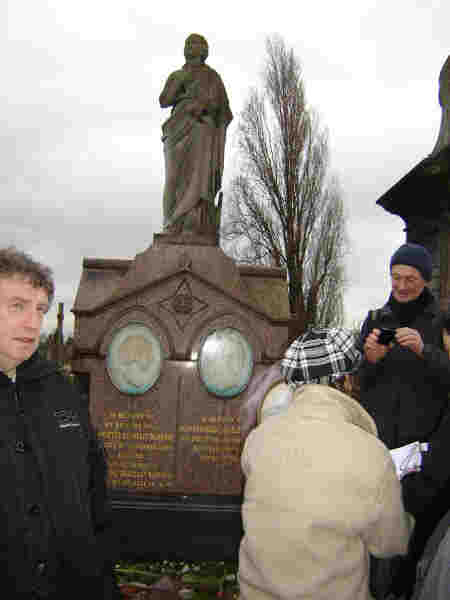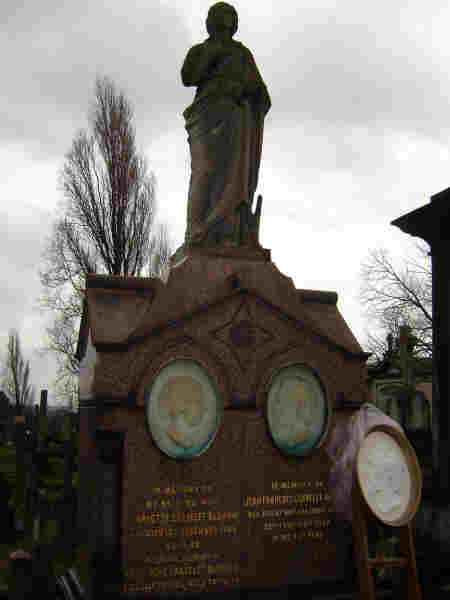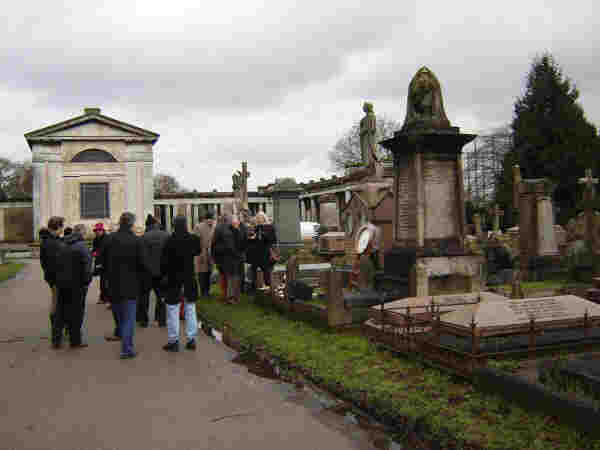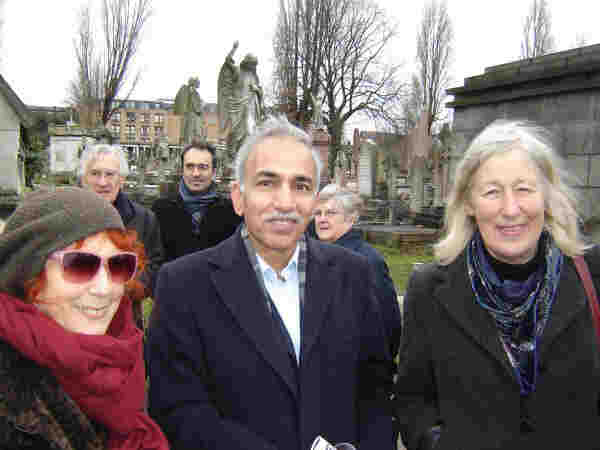 The Toast Ceremony 2009
2009 Photographs reproduced with the kind permission of Adam Brown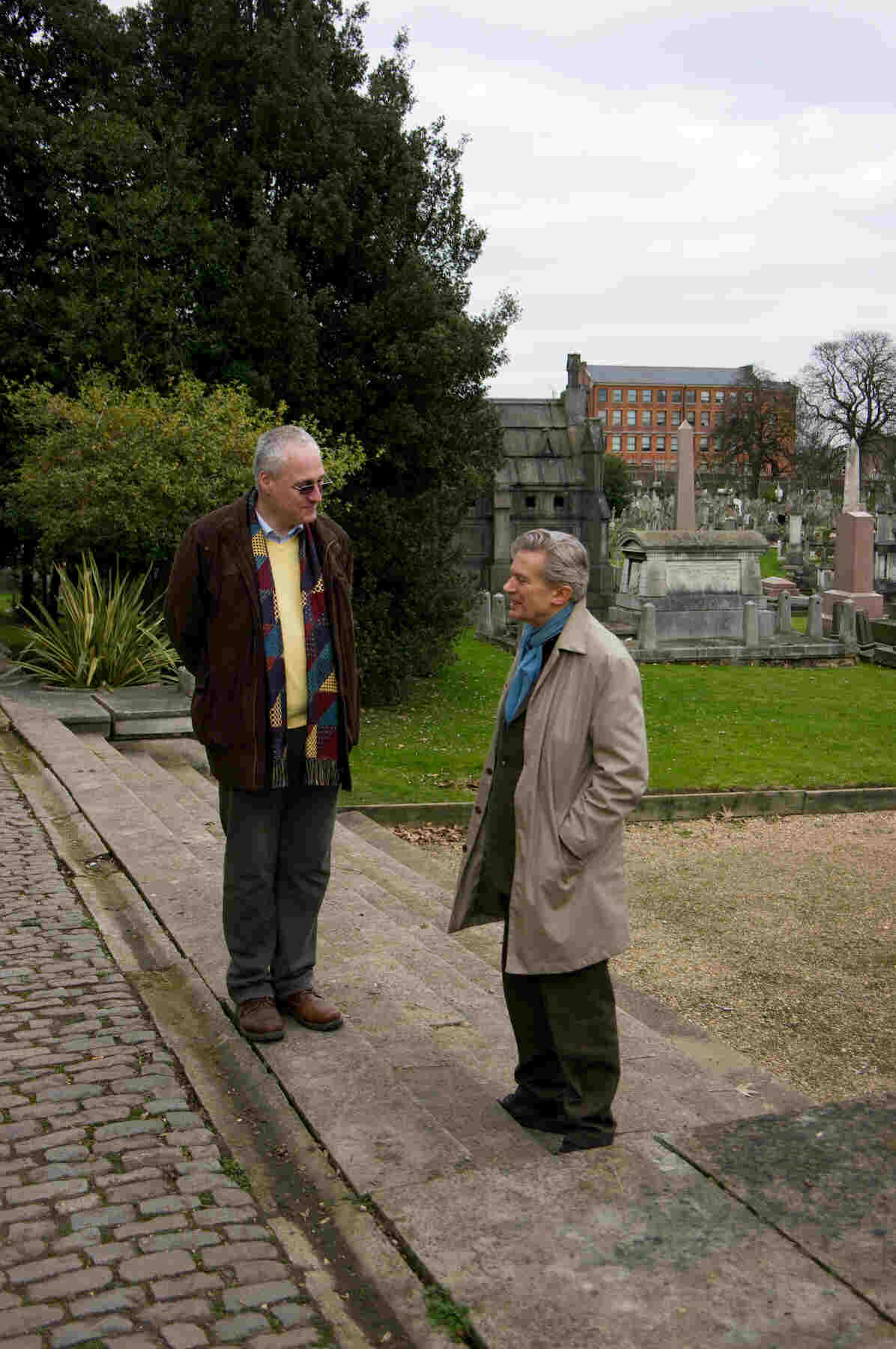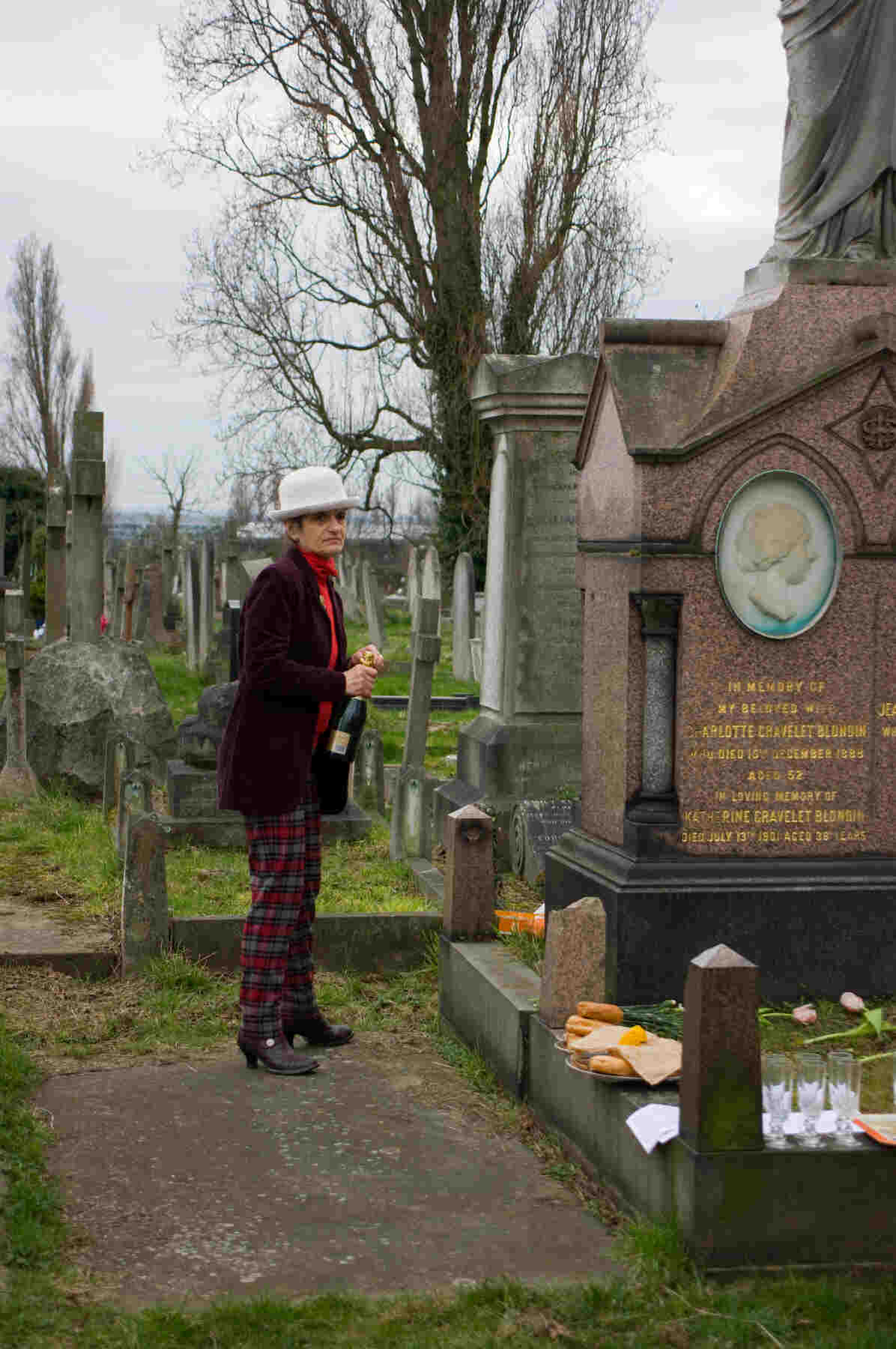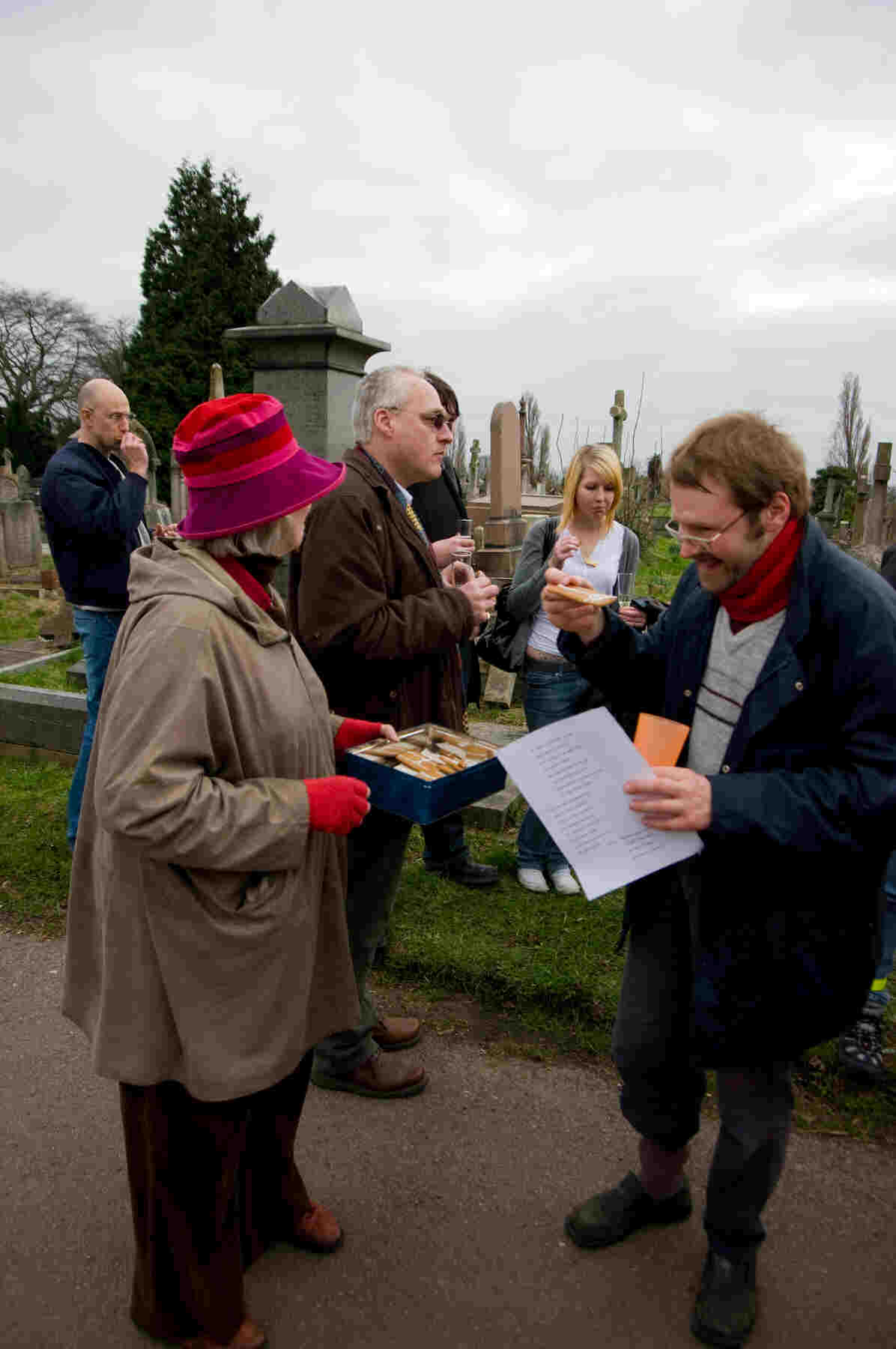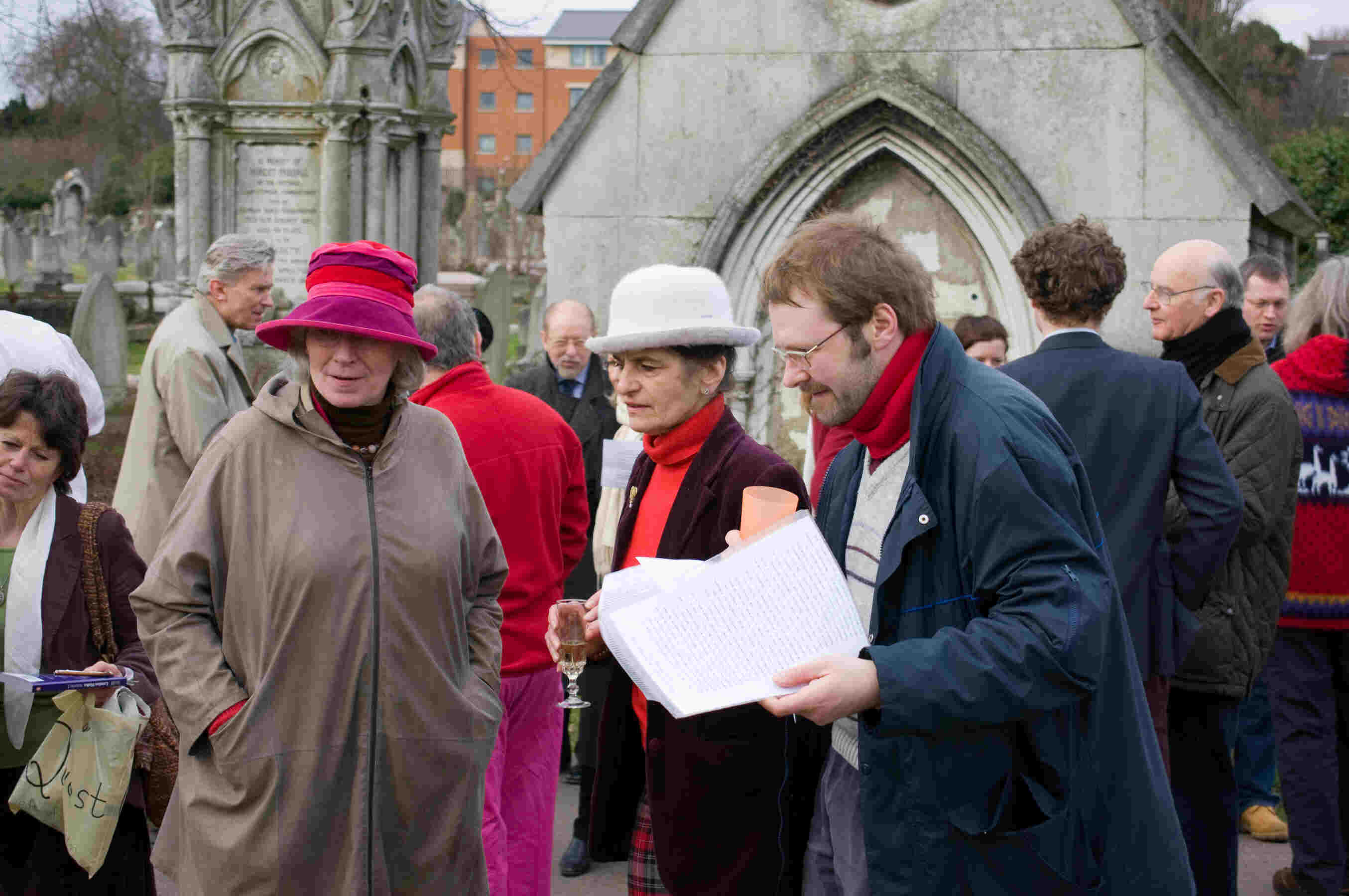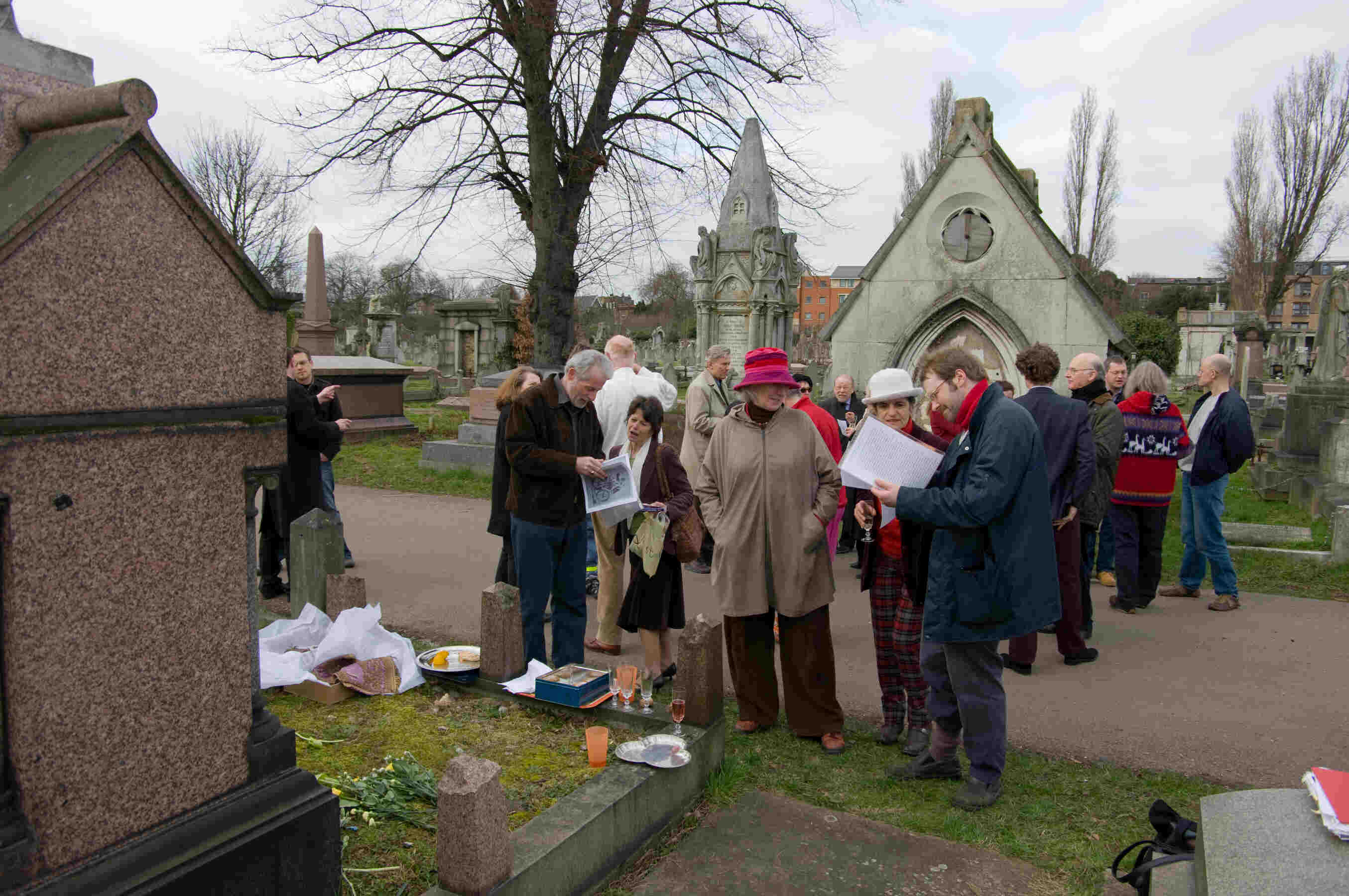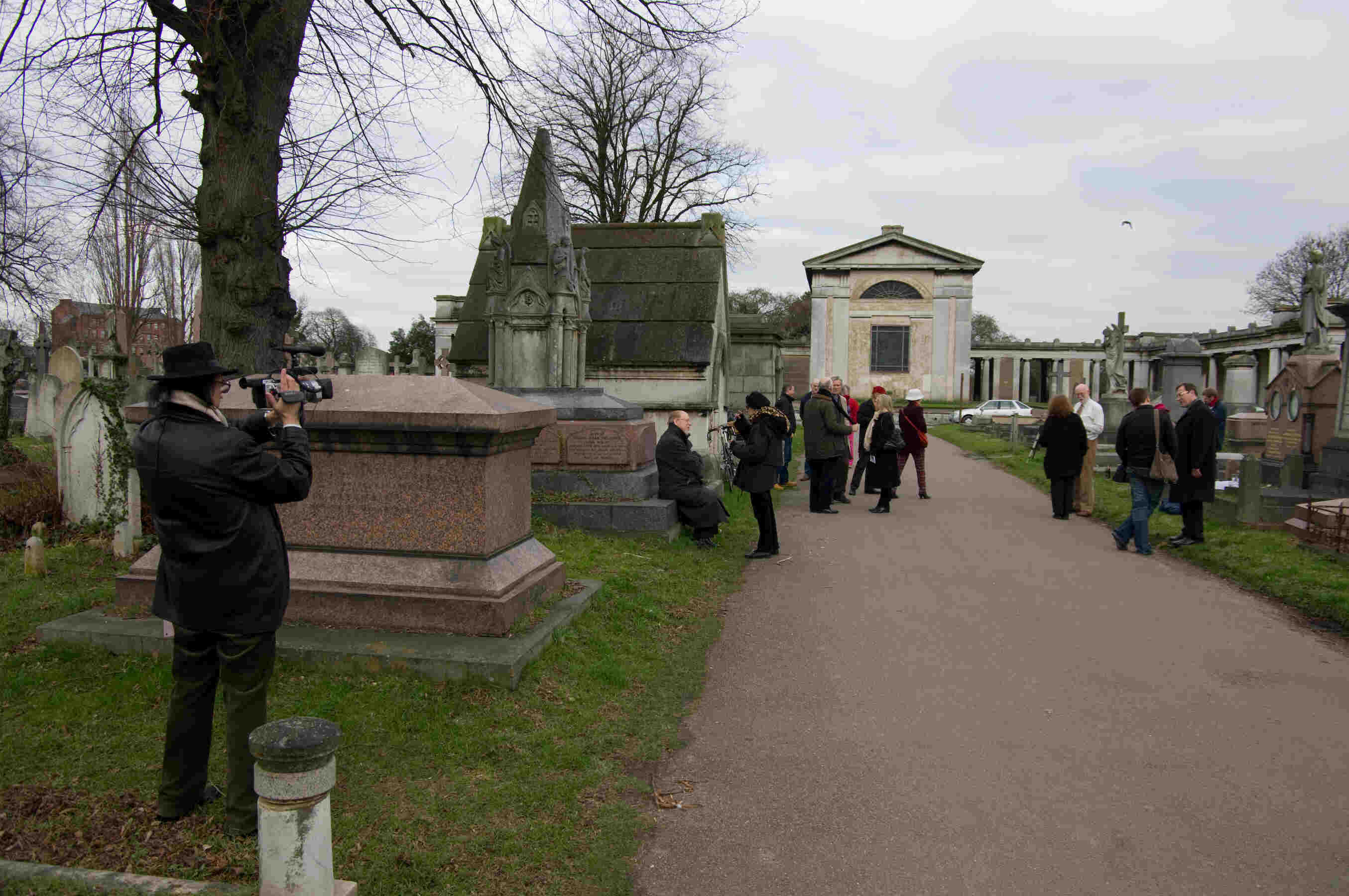 The Toast Ceremony 2008